As the kids were coming in the other morning and it was very cold, one  said that she was frozen. Most of the kids today can sing the song  Let It Go from the movie Frozen.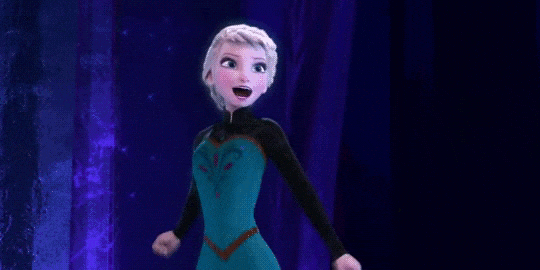 I began to think about the phrase let it go.  There are always things that we need to let go of and let YHVH handle.  I'm a list-maker, so here's my list.
1. Control
Proverbs 3:5 Trust in YHVH with all your heart; do not rely on your own understanding. 6 In all your ways acknowledge him; then he will level your paths.
I am a planner. When things don't go according to the plan, I feel out of control.  What I may plan, may not be YHVH's plan.  I am trying to break free and let YHVH control my life. By letting go of control, it means finding peace and guidance in listening to YHVH's voice.
We often try to control our own lives. We want things to be a certain way.  We pray and then turn around and try to control it ourselves.  Give up control and let YHVH do it!
2.  Bitterness
Ephesians 4:31 Get rid of all bitterness, rage, anger, violent assertiveness and slander, along with all spitefulness.
Bad things happen all the time.  People get hurt and we get our feelings hurt.  We can't hold on to bitterness and anger.  Life is short and precious.  We can't live and dwell on those bitter feelings.  We have to let them go and see what amazing things the future holds.
Jeremiah 29:11 For I know what plans I have in mind for you,' says YHVH,'plans for well-being, not for bad things; so that you can have hope and a future.
3. Life of the Flesh
Galatians 5:16 What I am saying is this: run your lives by the Spirit. Then you will not do what your old nature wants.
We are new creatures in Him, so run your life like it.  Let go of your flesh and old desires. Listen to His Ruach and do His will.
 4. Trying to figure it out
Isaiah 55:8 "For my thoughts are not your thoughts, and your ways are not my ways," says YHVH.
He knows what is good for us.  Let go of trying to figure everything out.  If we trust that He is Elohim and knows everything, then He knows what is best for us.  If He knows, we don't have to know everything.  It's just like a parent. He knows that is best for the child and the child doesn't have to try and figure it out.
5. Discontentment
Philippians 4:11 Not that I am saying this to call attention to any need of mine; since, as far as I am concerned, I have learned to be content regardless of circumstances. 12 I know what it is to be in want, and I know what it is to have more than enough – in everything and in every way I have learned the secret of being full and being hungry, of having abundance and being in need.
Let YHVH's word fill you with content! He provides what we need.
Romans 8:28 Furthermore, we know that God causes everything to work together for the good of those who love God and are called in accordance with his purpose;
I know it's not easy, but make a choice to let go and let YHVH change your life. There are many other areas that you can let go I would love to hear of some of yours.